Kingdom of Bahrain


Consisting of small and large islands in the Arabian Gulf, today Bahrain is the tourism paradise of the Gulf thanks to its hotels, discotheques, cinemas, night clubs and US$ 80 million airport outside its capital, Manama. Not least is the 15- mile highway connecting this country to Saudi Arabia.
Manama, the capital, is located in Bahrain, which is the biggest island after which the country was named and meaning "two seas" in Arabic. History of Bahrain, where such traditional activities as basketry and pearl fishery have not been sacrificed to the wealth earned from oil, goes back to the Assyrian times. This island country was ruled by the Abbasid, Portuguese and Ottomans before living under the British Empire. Thereafter Turkey, Iran and Britain waived their claims on this land, and Bahrain became independent. Business activities by the American company Bahrain Petroleum and the presence of a British air base employing 7000 servicemen caused the population growth to increase. Now Bahrain is one of the most important financial centers in the Middle East.
In the ancient times, it was called Dilmun and had rich water sources. Ancient travelers referred to it as the "land of the palm trees". Centuries later, contemporary archeologists consider Bahrain to be the oldest graveyard in the world, because it has 170,000 graves dating back to 4000 years ago. Some of these graves are near the village of Ebu Ali. These tombstones were made by delicate workmanship, and reflect the Phoenician influence. Scientists comment that the data they collected from these graves indicate that Bahrain had been an active center of sea trading in the past.
The sun sets over Dilmun temple
Photos by
Nabiel Y. Alshaikh
نظرية التقويم الدلموني الشمسي "معبد سار"
Al Jazira Holidays
For any Hotel Reservation in Bahrain
Call
Tel. 17690843
FAX 17690743
Now you can book any Hotel in Bahrain
Through our office at King Fahad Causeway
Call our Saudi Tel: 3-8902865
E-mail: lkmannai@batelco.com.bh
Sheraton Hotel (Bahrain) 533-533
Diplomat Hotel (Bahrain) 531-666
Hussain Moh'd. Showaiter Sweets
Bahraini Halwa and Mathai
Tel 17345550, 17345551
Fax 17343699
P.O Box 22273 Kingdom of Bahrain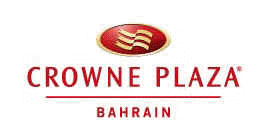 Crowne Plaza Bahrain is OPEN NOW - Be the first to experience our newly appointed Crowne Plaza Club rooms. Designed meticulously to cater for all your needs either for business or leisure. Newly designed rooms are here to welcome you with our dedicated team.

P.O. Box 5831, Manama Kingdom of Bahrain Telephone : 00973 17 531122 Fax No. : 00973 17 533992 Mobile No. : 00973 39 614 634 e-mail : ahmed@cp-bahrain.com Web Page : www.cp-bahrain.com

Intercontinental Hotels Group (Intercontinental, Crowne Plaza and Holiday Inn) reservations world-wide can be made by phoning the following toll free numbers in Saudi Arabia (800 897 1465), the UAE (800 4642), Bahrain (80000 880), Kuwait (473 2100 ext. 6233) Qatar (0800 971234) Jordan (800 22666 and Egypt (0800 4433322)